Description
With 5 seating options, the J-435™ hot tub offers privacy, a forward-facing lounge, and a jetted cool down seat, making this seven-foot spa a popular model. J-435™ 7-Foot Lounge Seating Spa
A high-back design offers privacy, protection from the elements, and the best hydromassage experience
Great for runners or anyone who has tired legs, a therapeutic lounge seat offers a unique massage for overall stress relief, including wrist jets and a complete set of leg jets.
And, two cool-down seats –one of which has jets — give you the option to enjoy your hot tub without immersing yourself completely.
Check out the other models in Jacuzzi's J-400™ Collection, available for sale in the Garden Staten from SunPools. Once you've decided on the spa of your dreams, browse our hot tub accessories to complement your hot tub setup!
DIMENSIONS
84 in. x 84 in. x 36 in. – 43 in.
Jacuzzi® Hot Tubs offers a range of shell and cabinetry colors* to lend a luxurious touch to your spa and perfectly complement your décor.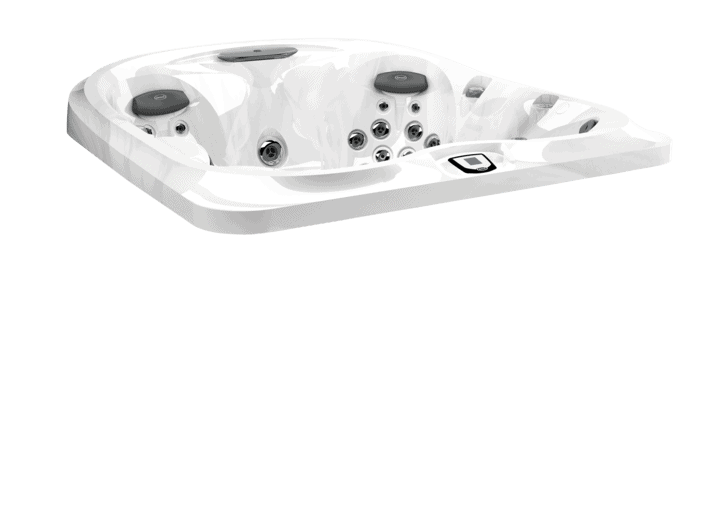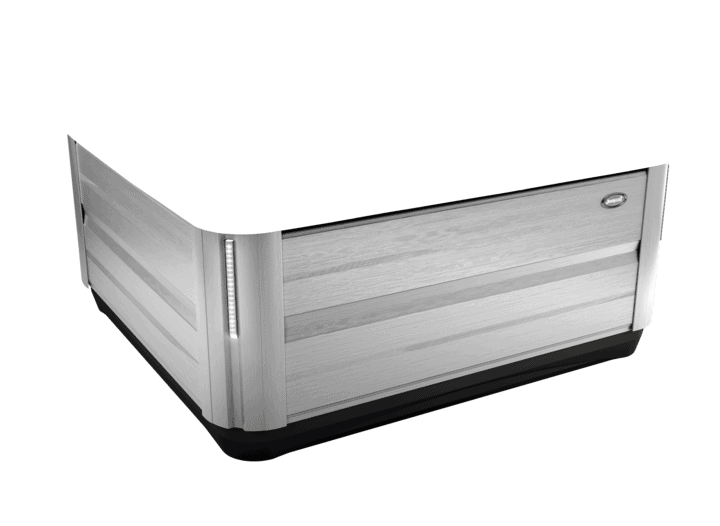 Our covers make protecting your investment both stylish and simple. They are customized to perfectly fit your Jacuzzi® Hot Tub and engineered for durability.