Description
The J-485™ Jacuzzi® Hot Tub provides neck-to-toe muscle relief with a high-back design and adjustable pillow for enhanced relaxation at any height. With a roomy, open-seat design with 6-7 seats, the Jacuzzi® J-485™ model is set apart by its stunning Pro-Finish™ cabinetry, corner accent lighting, and an exclusive extra-wide illuminated waterfall that provides a relaxing cascade of warm water down the neck and back.
A low-profile foot dome eases cramps and tension in tired feet, while a wide variety of PowerPro® jets with adjustable intensity allow for a targeted, personalized hydromassage with every soak.
The Jacuzzi® J-485™ hot tub features three distinct therapy seats for total-body relief, including the RX Jet Therapy Seat for improved circulation through Swedish-style hydromassage; the FX-12 Therapy Seat with spiral-action jets for a stimulating deep-tissue massage in the neck, back, and wrists; and the sizable, body-supporting MX2 Jet Therapy Seat, which delivers full-back benefits.
This stylish spa also boasts modern convenience with dual-purpose diverter knobs that double as cup holders.
DIMENSIONS
91 in. x 91 in. x 37.5 in.
Jacuzzi® Hot Tubs offers a range of shell and cabinetry colors* to lend a luxurious touch to your spa and perfectly complement your décor.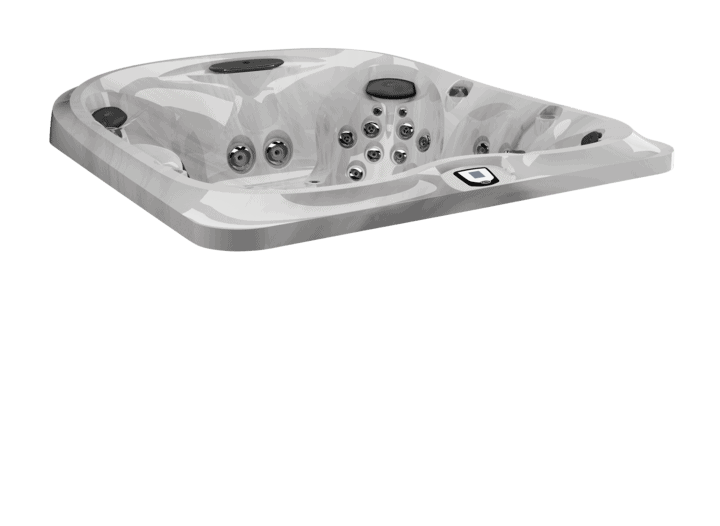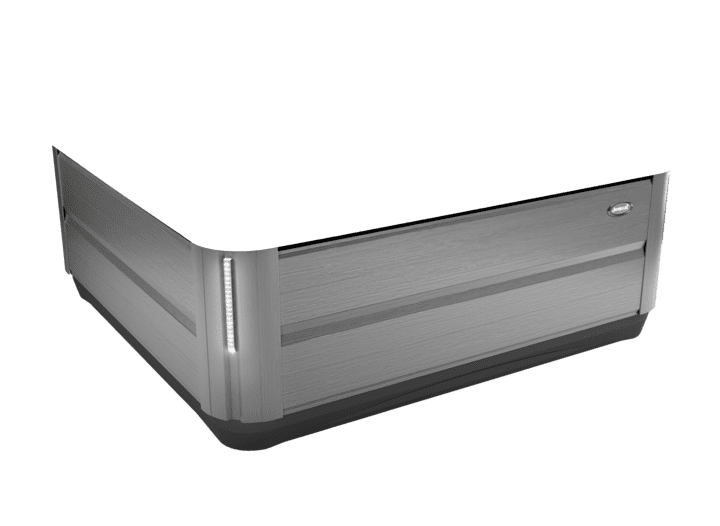 Our covers make protecting your investment both stylish and simple. They are customized to perfectly fit your Jacuzzi® Hot Tub and engineered for durability.