perfect choice for family
"The Splash Series offers a remarkable spa experience that caters to various lifestyles, making it the perfect choice for families, party enthusiasts and everyone in between. With a focus on simplicity and convenience, the Splash Series embodies our commitment to providing our customers with the ultimate in performance, reliability and American made craftsmanship."
How Does Splash Benefit My Lifestyle?
Relaxation and Stress Relief.
Entertainment for all ages; toddlers, parents, empty nesters and retirees.
Unique design features 23″ or 26″ from bench seat to suggested water level assuring relaxing comfort for a chat and refreshing beverage.
Family bonding; quality time without devices.
Hydrotherapy for sore muscles and joints and a better nights' sleep. 
Fitness; low impact aquatic exercise options with the Elite ProTM resistance jet.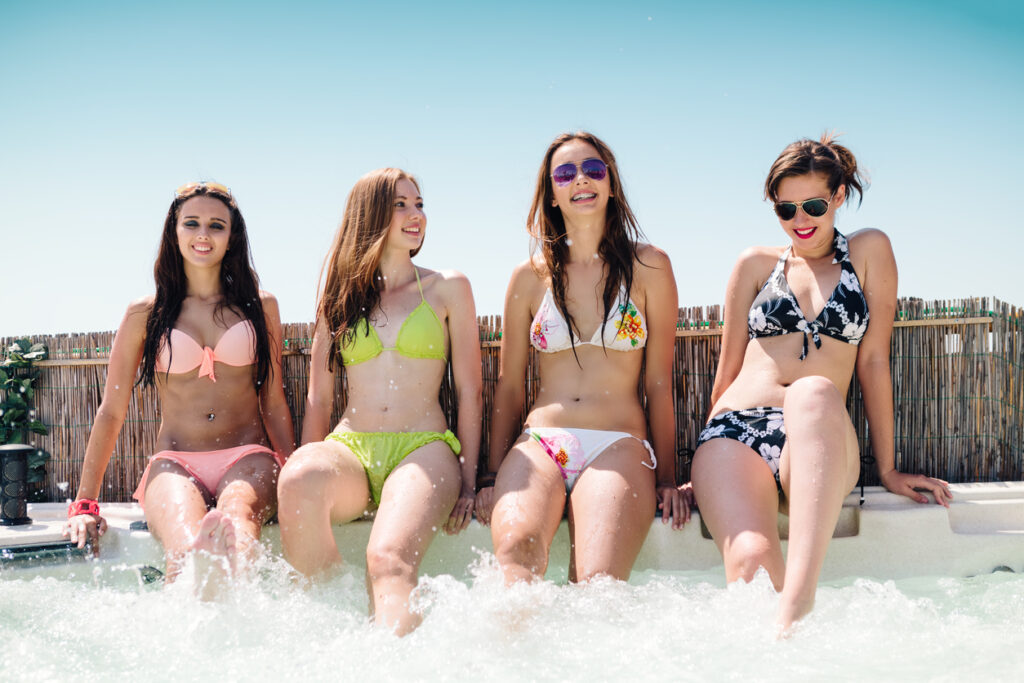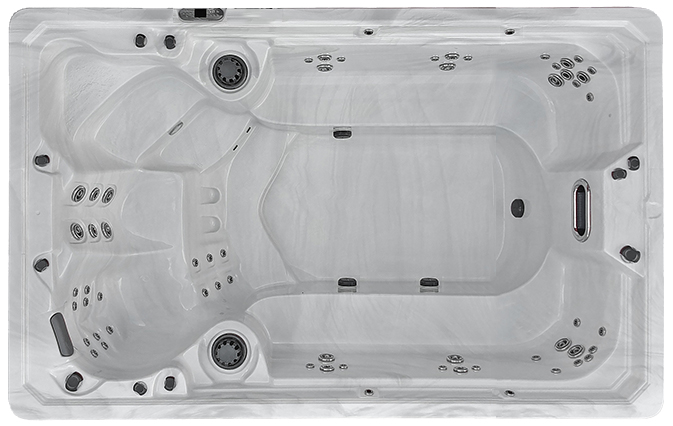 144″ x 92″ x 50″
Immerse yourself in luxury with the Splash 12ft model. This spa offers seating for 8, with 59 therapy jets relieving stress and tension. The Elite Pro™ fitness jet offers the option of an invigorating aquatic exercise session. With Proview™ control and LED lighting, the BAJA12 offers an all season family and friend haven for sharing relaxation and entertainment.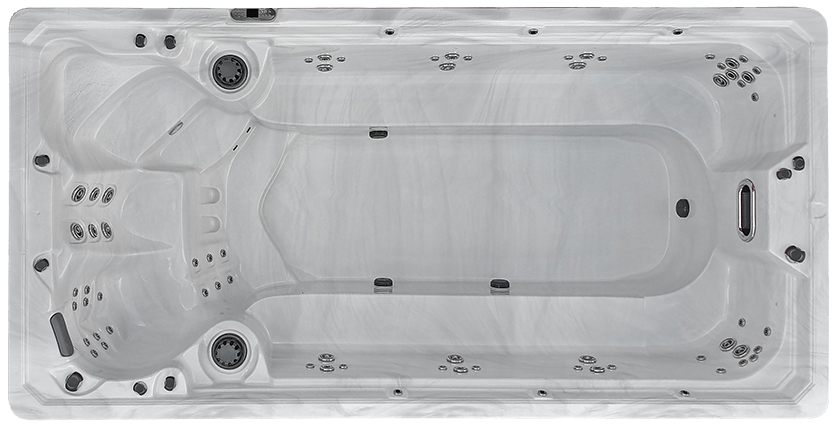 180″ x 92″ x 50″
Discover the epitome of relaxation and fun with the Splash 15ft model. Designed for larger gatherings, this spa accommodates up to 10 people with 67 therapy jets and adjustable Elite Pro™ fitness jet. The BAJA15 is your go-to destination for unforgettable family moments and social celebrations. Designed with effortless care features, you more time to focus on creating cherished memories.
Easy Operation: More Time for Fun
Menu-driven, ProViewTM control features an easy-to-read LCD screen, controlling water temperature, pump operation, lighting features, clock settings, filter cycles and more. PDC Spas® is proud to offer this recent technology, similar to an iPad or tablet for familiar ease of use and reliability. The backlit screen is a great feature for nighttime spa soaking. PristineTM filtration effectively and efficiently assures water is clean and sanitized for relaxation anytime you choose. EverPureTM ozone sanitation system introduces this natural powerful oxidizer, assuring water is clean and pure. The unique EverLiteTM feature indicates the system is hard at work.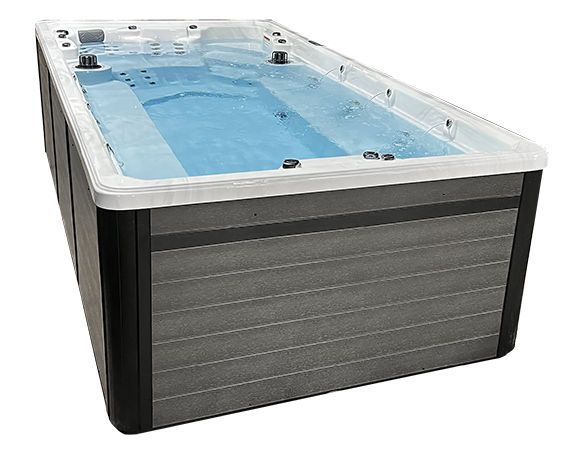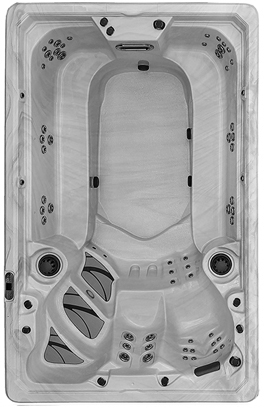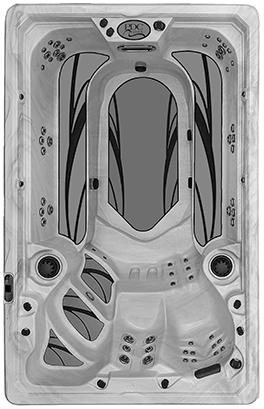 Enhance Your Exercise and Enjoyment
Add style and safety to your SplashTM Series model with the slip resistant SplashTraxTM step treads and SplashPakTM options. Confidently enter and exit your Splash spa with this cushioned, textured material underfoot. The SplashPakTM feature includes the bench seats and floor dressed in this SwimDek® material for shock absorbency while exercising and comfortable relaxation on facing bench seats. It not only looks great but offers safety and versatility for the optimum enjoyment.  
FOR MORE INFORMATION CONTACT US TODAY!
Get in touch with our team of backyard leisure experts today. We are more than happy to make your house a home with the addition of a hot tub.