Save $2500 on all Swim Spa Models
PDC SWIM SPAS BUY ONCE, BUY RIGHT.
Don't miss out on this savings offer on any swim or fitness model of your choice!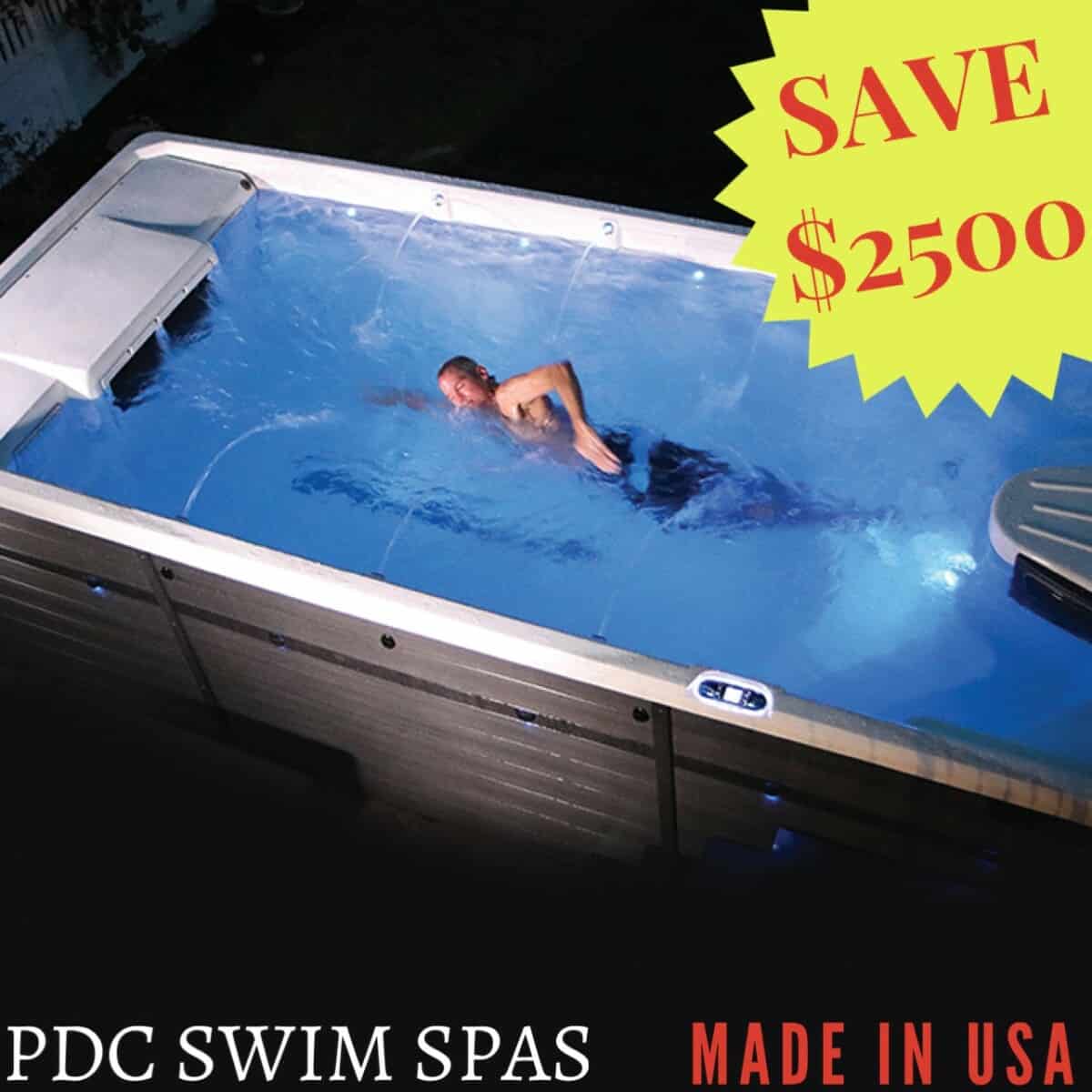 PDC Spas offers a diverse line of hot tubs, swim spas, and fitness spas with unparalleled quality and wellness benefits. Dedicated to manufacturing advanced hydrotherapy products, our products are designed to reduce stress and improve your health, ultimately delivering a better quality of life in the privacy of your home. 
Each hot tub, fitness spa, and swim spa model is meticulously engineered combining comfort features and performance technology to provide a full range of immediate and long-term health benefits. 
PDC Spas offer a wide variety of sizes and features to ensure the best hot tub, swim spa, and fitness spa for you and your home. Made in the USA from start to finish for over 60 years, PDC Spas is proud to be the most trusted name in the spa industry. 
**Savings applies to MSRP prices and are valid at participating retailers.
Share your info below to learn more about our promo, availability, and additional in-store savings.
Don't wait, guarantee your 2022 season today!
For a small deposit, hold this savings offer until your site is ready for delivery.