The warm summer temperatures are almost here, and that means you and your family are probably spending more time outside.
So let us help you turn your backyard into an oasis with our above-ground pools. Sun Pools and Spas has been the leader in pools, hot tubs, supplies, and service in the New Jersey area since 1972.
Let's discuss the 3 reasons why you should get an above ground pool.
3 Reasons You Should Get an Above-Ground Pool
Here are the 3 reasons why an above-ground pool can be a great idea for you.
Installation and maintenance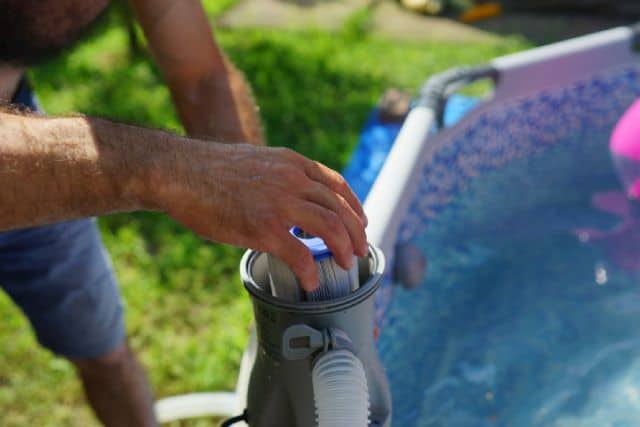 Depending on the state of your backyard, an above-ground pool can be installed faster than you probably think. And once it's installed, you can easily vacuum and clean the filter without having to worry about getting down into the deep end.
And as long as the ground is clear of trees and other debris, you'll be able to have a pool party in no time.
Maintenance is also a breeze thanks to its smaller size and need for fewer chemicals. And, if you ever have any problems with your pool, our team of experts is always just a phone call away.
We've been in the business for almost 50 years, so we know a thing or two about pools!
Customization
One of the best things about above-ground pools is that they can be customized to fit your unique style.
You also have more cosmetic control with these pools. You have more of a choice in terms of the shape, size, and materials used in its construction. Who doesn't want to have more control over their pool model?
If you're looking for a pool that will make a statement, an above ground pool is definitely the way to go.
Affordability
Last but not least is the cost. Installing a pool can get expensive. However, above-ground pools have a significantly lower price tag than in-ground pools.
An above-ground pool is a great option for you and your family if you're looking to stay on a budget. While you'll save on cost, you won't be compromising on quality. You can still find a premium above-ground pool to last you for years to come.
So if you're looking for an affordable way to beat the heat this summer, an above-ground pool is a great option for you. We can help you find the perfect one for your backyard today!
Reach out for any above-ground pool service or consultation, and we'll answer any of your questions.