The good times are upon us. Warmer weather puts us in the mood for a long, luxurious swim and splash fights in the pool.
Can't just dive right in, though. No, no, no. There's always a bit of work before the party starts. Here are a couple of tips for getting your Sun Pools above-ground pool ready for fun and frolicking.
5 Tips When Opening Your Above-Ground Pool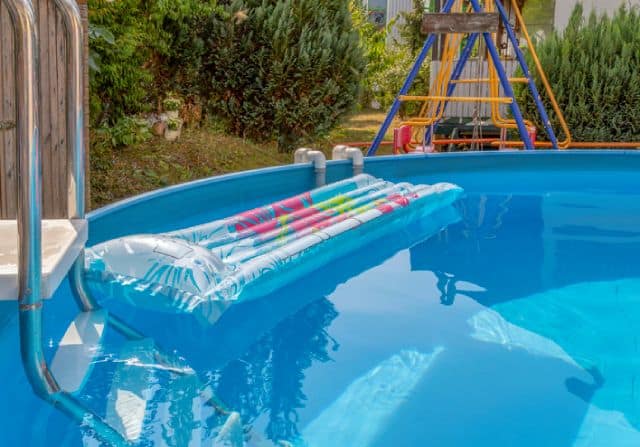 Let's get any standing water off the pool cover, so that we can remove it from the pool, clean it, and put it away.
Check the water level of the pool. Too low? Add water.
Time to give the pump and other equipment a wake-up call. Turn your system on and let it run, making sure there are no peculiar noises or leaks.
The water will surely need chlorinating and a test of the water for its chemical composition. If the pH gets higher than 7.8, the water is too alkaline. That reduces the effectiveness of the chlorine — the pool chemical that kills pathogens. Adding muriatic acid will lower the pH.
Vacuum the pool. Then jump in!
Sun Pools and Spas wishes you a great pool season. Since 1972, we have been the leader in pools, hot tubs, supplies, and service in the Green Brook, New Jersey area. We are a certified dealer of Jacuzzi Hot Tubs, as well as Doughboy and Sharkline swimming pools. Call us at (732) 752-2010.